Services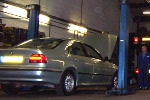 We are a VOSA certified MoT test centre (class 4, 7) and provide MoT while you wait. As a bonus, we will remind you when your next MoT is due.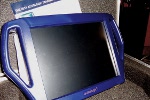 We use state of the art diagnostic equipment from Autologic - a dealer level diagnostic solution. If there is a problem with your car, we will find it! We have the necessary expertise to tune your car (ECU tuning) to achieve a better performance.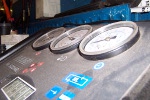 From tyre fitting to air-conditioner refill, there is little we can't do. It is our code of practice to use highest quality servicing materials to make sure that your vehicle is fit for the road and that it will perform well for many years to come.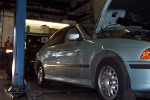 You should expect only the best people for the job when it comes to mechanical repairs. For over 35 years, we have been taking care of your car's needs.